McLennan Flowers & Gifts
Welcome to our full service, family owned and operated floral boutique located in lovely Lambeth in London, Ontario. Our floral boutique has been proudly providing fresh cut flowers to London and surrounding areas since 1953.
Come into our shop and experience a welcoming atmosphere as you take in beautiful floral arrangements and gifts. Our florists look forward to working with you to create personal, stylized floral arrangements that will turn any event into an occasion.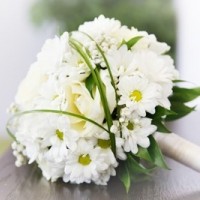 We have used McLennan Flowers for all of our florist needs for over 20 years. From client gifts to photo shoots to numerous special occasion arrangements, McLennan Flowers has always provided us with a great product and even better customer service. Their pricing is great and we have always seen a lot of value for what we receive. Their staff is friendly and quick to jump on any order. They are very accommodating even when our orders are last-minute! The flowers have always been fresh and their selections beautifully arranged. We would highly recommend McLennan Flowers to anyone in need of a great florist.
Jennifer McIlveen
Business | Owner | Casey's Creative Kitchens